NLI Engineering has recently entered into a contract with Norcem for supply of structural steel to the carbon capture plant development in Brevik. The work comprises prefabrication and installation of 450 tonnes of structural steel. There are multiple steel superstructures to be installed on already prepared concrete foundations. In addition, steel bridges to be constructed. The contract also consists of installation of cladding and roofing on the superstructures. Some walkways, platforms stairs and ladders are also within contract scope.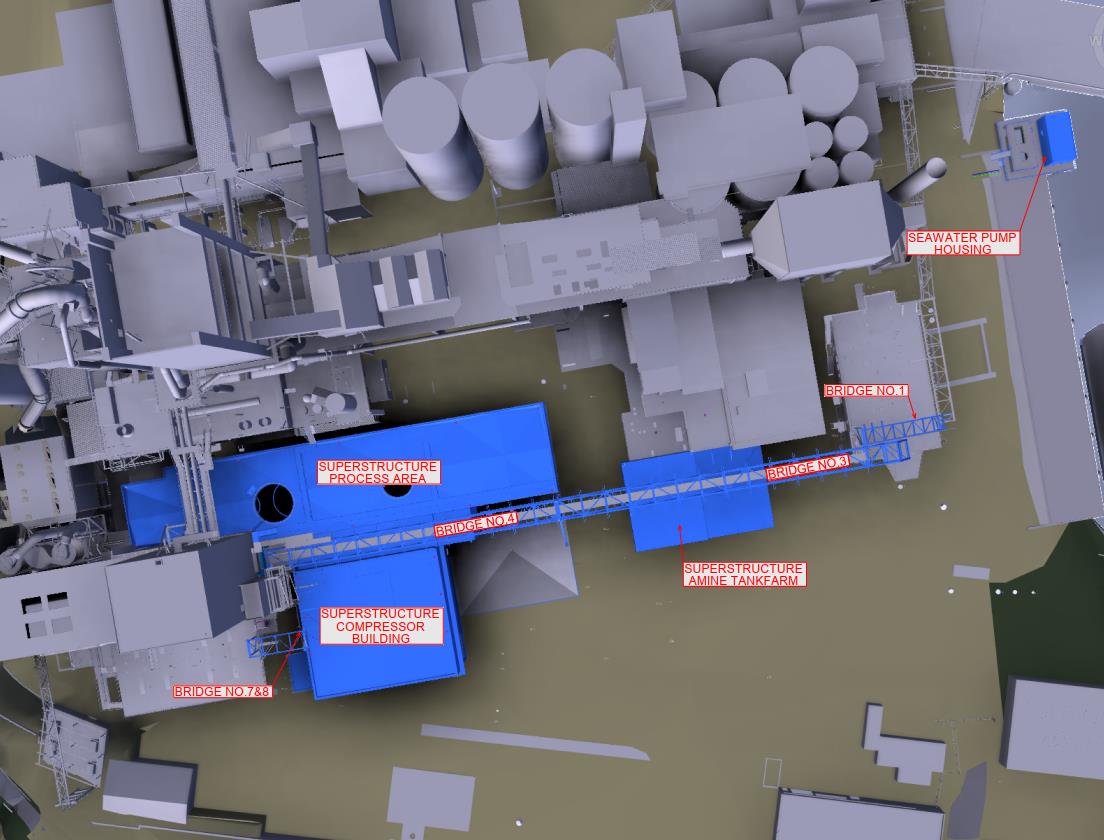 – We are grateful for the trust shown by Norcem and look forward to good cooperation throughout this prestigious project, says Sales- and Market Director Tommy Hansen. The project fits well into NLI's core business.
The contract works has started and is scheduled to last until May 2024.
Contact: Knut Sælebakke, Project Manager NLI Engineering AS
knut.saelebakke@nli.no